Crave an escape? Check out these Gold Rush books that feature New Zealand as the main character. The list begins with children's fiction, but you'll also discover some outstanding non-fiction & adult fiction possibilities. Authors include Maxine Alterio, Rose Tremain, and Eleanor Catton!
Children's Fiction
OTAGO GOLD RUSH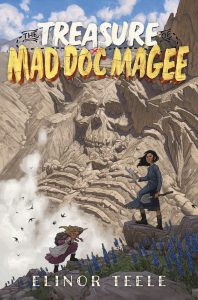 The Treasure of Mad Doc Magee by Elinor Teele, cover illustration by Forrest Dickison
The small, run-down town of Eden is the only place Jenny Burns has ever called home. The roots of the trees are in her bones, the air of the mountains is in her breath, the lakes and rivers are in her blood.
And that's why when her father loses his job and tells Jenny that they may have to move, she knows she can't let that happen.
The fever of the Gold Rush still runs in the veins of Eden, and everyone knows the legend of Doc Magee: how he found the largest gold nugget anyone had ever seen and hid it somewhere in the hills before he disappeared.
Jenny and her best friend, Pandora, know that if they can find the gold, it'll solve all their problems.
But the way is fraught with mysteries, riddles, and danger—and those are just the threats they know about. Before her quest is over, Jenny will have to face challenges from within as well as from without.
Love Central? Explore how the Otago Gold Rush and Arrowtown gave birth to Eden. Suitable for ages 10-13. Note: Book addresses topics such as racism, environmentalism, and neurodiverse thinking.

Lin and the Red Stranger by Ken Catran
A poignant young adult novel set in the goldfields of Otago during the 1860s gold rush. The story by an award-winning YA writer follows the lives of two young people, both very different, drawn to the goldfields for the same reason – they all hope to strike it rich. One of the main characters is a young Chinese girl, and the other a European boy. As well as being a plot-driven story, this book examines the cultural differences between these two.
Finding Father: The Journal of Mary Brogan, Otago, 1862 (My Story) by Pauline Cartwright
It's been seven years since Mary Brogan has seen her father. He was supposed to have followed the rest of her family from Australia to New Zealand, but he never turned up.
Now a new goldfield has opened up in Otago, and 13-year-old Mary overhears her aunt saying that she's sure Will Brogan will be there, as he always followed the call of gold.
And thus Mary hatches her daring plan – to make the long trek from her home in Dunedin to the Dunstan Diggings to find her father. But to do so, she will need to disguise herself as a boy…
Adult Fiction
OTAGO GOLD RUSH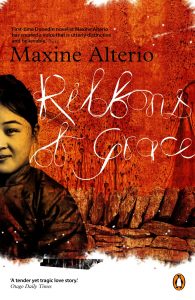 Ribbons of Grace by Maxine Alterio
Set in Arrowtown, a frontier town with an explosive mix of inhabitants, during the Otago Gold Rush of the 1860s. It focuses on the love affair between Ming Yuet, a young Chinese woman, and Conran, an Orcadian stonemason.
The Lovelock Version by Maurice Shadbolt
A colorful and imaginative saga of pioneering New Zealand during the nineteenth century describes the unusual lives of the three Lovelock brothers–the courageous visionary Herman, wretched Richard, and poetic James. Winner of the New Zealand Book Award for Fiction and the James Wattie Award.
Southern Gold: Survival and Desire in a Raw New Land by Jude Thomas
It is 1858 in boom town Dunedin. Dreamers and vagabonds are pouring into the new colony to seek their fortune in the province's goldfields. A newborn baby is found abandoned on the road. She finds acceptance in the notorious and close-knit community of Maclaggan Street. But at six years old, the spirited Billie is faced with making her own way in the world of pubs and prostitutes, commerce and chance.
Nightshades and Paperwhites by Sophie Rogers
The Gold Rush has been and gone. Alexandra is fast becoming a town of dwindling opportunities, especially for Ginny Doyle, an intelligent, young Irish woman with dreams of painting her way through Europe. New life is breathed into the town as Chinese miners arrive to rework the old claims. Curiosity draws Ginny down to the Chinese camp by the river, where she meets translator and miner Deming Yang. Ginny spends her days painting, lost in endless conversation with Deming as he mines. But there is more than just gold waiting to be unearthed; a murder, a mystery illness, a fire at the Chinese boarding house, a shared kiss and a dark family secret with the power to destroy everything Ginny thought she knew…
WEST COAST GOLD RUSH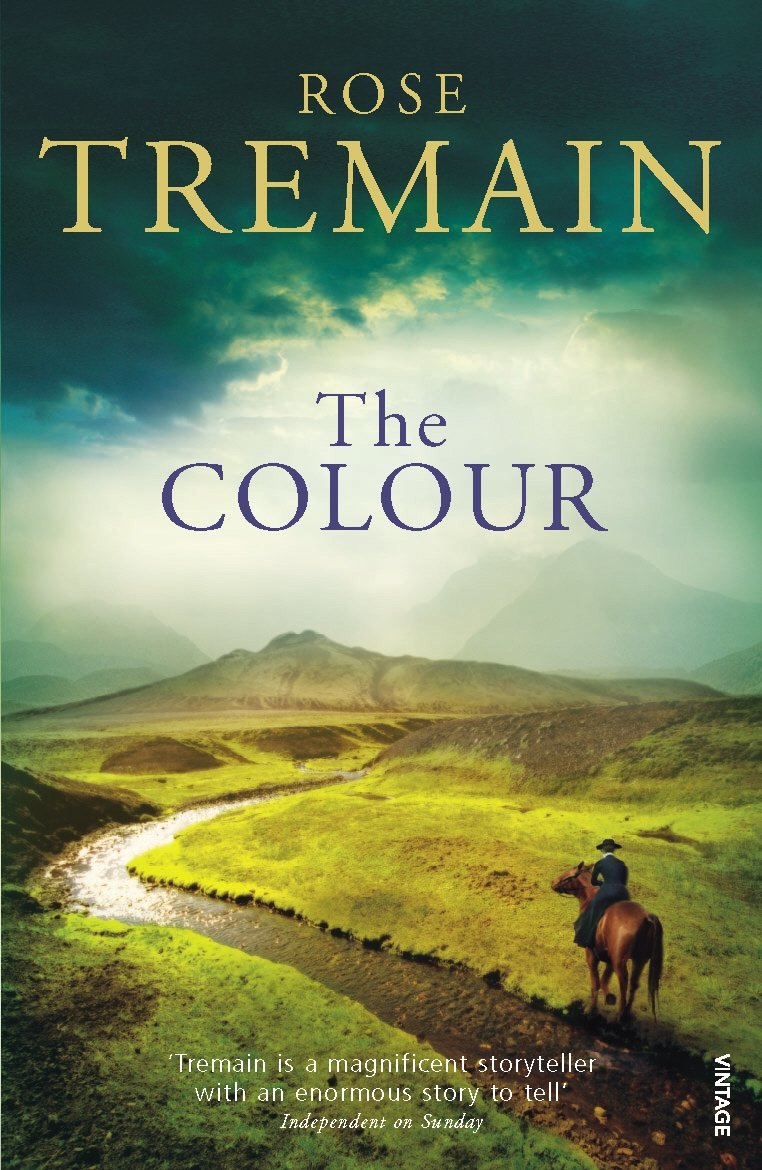 The Colour by Rose Tremain
Rose Tremain's new novel is a saga of love and greed set during the mid-nineteenth-century gold rush in New Zealand. Newlyweds Joseph and Harriet Blackstone emigrate from England, along with Joseph's mother, Lilian, in search of new beginnings and prosperity. But the harsh land near Christchurch where they settle threatens to destroy them almost before they begin. When Joseph finds gold in the creek, he hides the discovery from both his wife and mother and becomes obsessed with the riches awaiting him deep in the earth. Abandoning his farm and family, he sets off alone for the new goldfields over the Southern Alps, a moral wilderness where many others, under the seductive dreams of "the colour," rush to their destinies.
The Luminaries by Eleanor Catton
It is 1866, and Walter Moody has come to stake his claim in New Zealand's booming gold rush. On the stormy night of his arrival, he stumbles across a tense gathering of 12 local men who have met in secret to discuss a series of unexplained events: a wealthy man has vanished, a prostitute has tried to end her life, and an enormous cache of gold has been discovered in the home of a luckless drunk. Moody is soon drawn into a network of fates and fortunes that is as complex and exquisitely ornate as the night sky. Winner of the Man Booker Prize.
Non-Fiction
Australia & New Zealand Goldfields
Rushing for Gold: Life and Commerce on the Goldfields of New Zealand and Australia by Lloyd Carpenter and Lyndon Fraser
Rushing for Gold is the first book to take a trans-Tasman look at the nineteenth-century phenomenon that was the gold rushes in Australia and New Zealand. The book brings together contributions from both experienced and newly emergent researchers, who together provide a close examination of miners' migration patterns, ethnicities and merchant networks. The contributors' insightful analyses and narrative accounts reveal a pantheon of characters, from merchants, hoteliers, financiers and policemen to vagrants, sly-groggers and entertainers.
Diggers, Hatters & Whores: The Story of the New Zealand Gold Rushes by Stevan Eldred-Grigg
The social history of New Zealand's gold rushes, as used by Eleanor Catton in her research for The Luminaries. A thorough and carefully researched history of the gold rushes in New Zealand. Based on sound scholarship and aimed at the general reader it's accessibly written in a clear, clean and lively style. The scope is the social history of the goldfields of colonial New Zealand, from the 1850s to the 1870s.
Have a favorite that I haven't included? Contact me with more ideas for this list!