THE SCREENING ROOM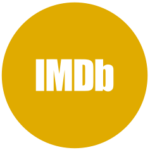 Elinor's screenwriting wheelhouse is: Diverse, character-driven dramas with a unique sense of place. Her film & TV projects include female-focused series, full-length features in period & family, and more.
---
In Development
Industry Marks of Approval
Roxbury International Film Festival: Daily Reads Selection—DILL
PGA Create Lab/Fellowship—Producer Selected: Nerissa Williams Scott—DILL
Filmarket Hub UK Online Pitchbox: TV Series Selection—LONDON SPARROW
Final Draft Fellowship: Semifinalist—THE SEAFARER
Sidewalk Film Festival Narrative Lab: Participant—THE SEAFARER
---
Television Series
LONDON SPARROW: At the height of WWI, a plucky Cockney woman decides to dig into the lives of her working class parents and uncovers an Edwardian saga of reckless romance, poverty & abandonment, and women's liberation. In development. Based on a true story.
COLD FUSION: An eccentric Kiwi physicist who is intent on solving the puzzle of cold fusion is relegated to teaching at an agricultural college in Rural Otago.
CENTRAL: A brilliant & unusual rural postie becomes a de facto detective for her Central Otago community, solving local mysteries and tracking down the perpetrator of a notorious unsolved murder.
Full-Length Features
DILL: Amidst the turmoil of the American Revolution, a young & fiercely intelligent enslaved woman in Massachusetts falls in love with a Harvard-educated minister and must fight for the right to live as she chooses. In development. Inspired by true events.
THE SEAFARER: A gripping & unconventional survival saga based on the real-life story of Howard Blackburn, the Gloucester fisherman who became an unlikely hero. Inspired by true events.
THE BOG MONSTER: When an ancient monster arises from a peat bog, it's up to a lonely Irish Indian boy, a chatty starling, and a quick-witted otter to save the day.
PARADISE TRACK: Thrown together by a comic adventure in the Southern Alps of New Zealand, a Kiwi bird expert and a Korean hiker fall into love.
BUDAPEST: A Chinese American man becomes mixed up in the East vs. West politics of modern Budapest and a plot to kill an old friend.
Short Films
PULLING UP STUMPS: Amidst the dust & shadows of a Central Otago woolshed, a grumpy old man is forced to endure the attentions of a mysterious stranger and the humorous tale of an immovable stump. In development. Based on a true story.