STUDS TERKEL'S AMERICAN CENTURY: AN EVENING OF STORIES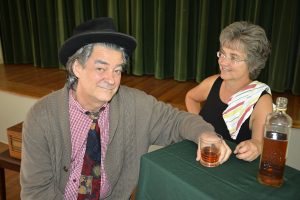 Produced by special arrangement with the Studs Terkel Estate, the play dramatizes tales of Americans who lived through the 1920s-1940s. 6M & 3F.

A thoughtful piece that weaves excerpts of interviews from Studs Terkel's My American Century into an evening of music & storytelling. The interactive production occurs in a Chicago saloon called Studs' Place, with local actors portraying real people.
The premiere was produced at the Gorton Theatre, Home of Gloucester Stage, with Elinor also acting as a director and co-producer.