WRITE TO ELINOR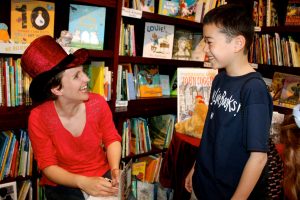 Thank you for visiting Elinor's website!
For questions about her upcoming books, current film & theatre projects, and Author Visits, please use the contact form below.
She's always happy to hear from readers!
For inquiries about dramatic and foreign language rights to Elinor's middle grade books—The Mechanical Mind of John Coggin and The Treasure of Mad Doc Magee—please contact Steven Chudney of The Chudney Agency.
---
CONTACT FORM
---