SEIZE THE CARP!
"A sly, side-splitting hoot from start to finish." Kirkus Starred Review. Available at your local bookstore and online via Amazon, IndieBound, and HarperCollins.
---
QUICK FACTS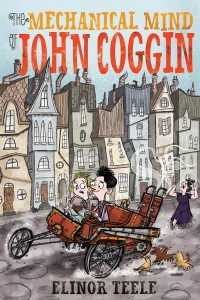 Roald Dahl meets The Penderwicks in this quirky, humorous, whimsical, and heartwarming middle grade debut about two siblings who run away from home to escape working in the family coffin business. A great find for budding engineers (and STEM-minded teachers).
MORE TO EXPLORE
---
SYNOPSIS
"Remember, bleakness builds character!"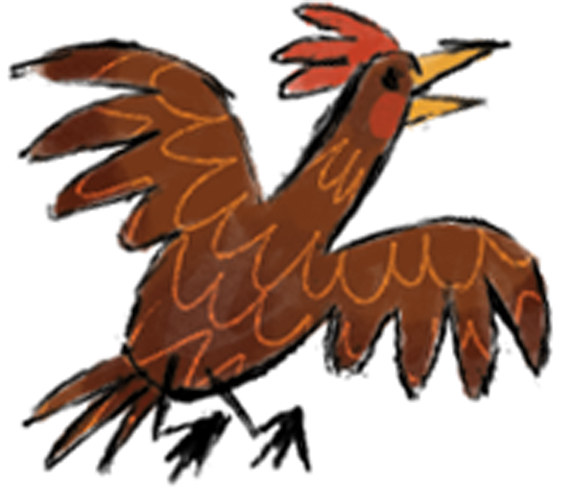 Roald Dahl meets The Penderwicks in this quirky, humorous, whimsical, and heartwarming middle grade debut about two siblings who run away from home to escape working in the family coffin business.
John Coggin is no ordinary boy. He is devising an invention that nobody has ever seen before, something that just might change the world—or at least make life a little bit better for him and his little sister, Page. But that's only when he can sneak a break from his loathsome job—building coffins for the family business under the beady gaze of his cruel Great-Aunt Beauregard.
When Great-Aunt Beauregard informs John that she's going to make him a permanent partner in Coggin Family Coffins—and train Page to be an undertaker—John and Page hit the road. Before long, they've fallen in with a host of colorful characters, all of whom, like John and Page, are in search of a place they can call home. But home isn't something you find so much as something you fight for, and John soon realizes that he and Page are in for the fight of their lives.
---
REVIEWS
Trade Reviews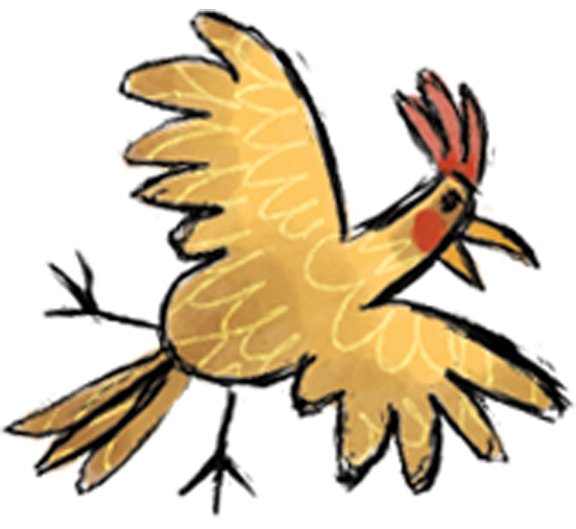 "Teele spins her adventure around a sturdy protagonist whose love for his little sister is matched only by his fierce desire for something better in life for them both and tucks in an outstanding supporting cast featuring several notably strong-minded, independent women (Page, whose glare "would kill spiders dead," not least among them). Better yet, in Boz she has created a scene-stealing force of nature, a free spirit who's never happier than when he's stirring up mischief. A climactic clutch culminating in a magnificently destructive display of fireworks leaves the Coggin sibs well-positioned for bright futures." Kirkus (Starred Review)
"Adventures, high stakes, and risks propel this debut novel forward at a breakneck pace. Eccentric characters, mean guardians, and improbable situations, many involving poop, will appeal to middle-grade readers." Booklist
"A charming fantasy/adventure to add to larger middle grade collections." School Library Journal
"John's sharp brain and fierce love for his sister make him a memorable protagonist, and readers will be rooting for him even when he messes up multiple times. Surrounding him are an excellent mix of bumblers, villains, tricksters, and pure-as-gold good people who get enough attention to make them feel real on the page but don't take away from the core duo of Page and John. Lovers of pastiche will find this a worthy romp from start to finish." Bulletin of the Center for Children's Books
Kid Reviews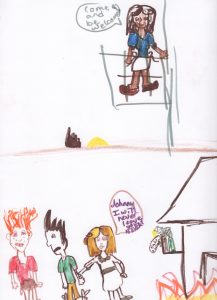 "The book, The Mechanical Mind of John Coggin, is about John and Page Coggin and how they ran away from their great aunt and the family business and joined the circus. They made lots of friends along the way, and in each place they had another action packed adventure…
Boz is a funny guy. Like, really funny! His hair is fire red and humongogiantalistic (This basically means huge). He is a good friend and said that he would protect them no matter what. Unfortunately, he has a knack for getting into trouble. Like the time his pants caught fire. From a test oven. That was hilarious!…
I would recommend this book for ages 6+. All of you people that like adventurous books, this is the best one there is! 100% pure adventure in this book and this review is 100% true, and that's a fact! Hope you like this book!" 10-year-old Library Reader
"This was a rather interesting book. I want to say it takes place around the early 1900's-ish, but it's somewhat confusing. What's even more confusing is that it is a good type of confusing – it gives the impression that the book could happen anywhere, and maybe even anytime. That was a nice touch.
It is thrilling seeing John's character develop from a cowardly wimp who is afraid of speaking up for himself into a strong, confident boy with an ingenuitive mind and a powerful voice. The characters he and Page encounter are wacky and lovable. There are illustrations throughout the book as well. I really enjoyed Ms. Teele's narrative, and her distinct voice, as I read the book – I finished it in a short amount of time – not that it was "easy" but I found the words and story flowed." Erik, 14-year-old Book Blogger
Read More Reviews from the April 2016 Blog Tour
---
RIGHTS
North American Publication Rights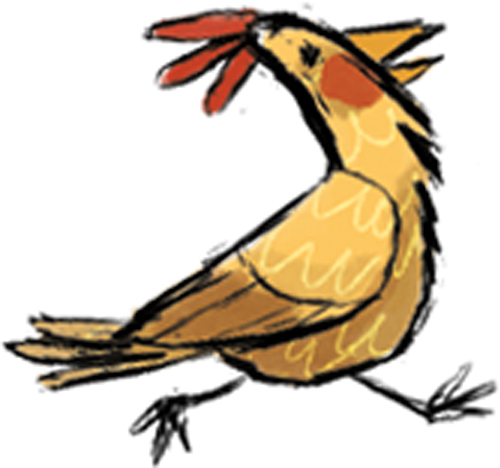 Jordan Brown at Walden Pond Press has acquired North American rights to this book and a second. Walden Pond Press is a collaboration between HarperCollins and Walden Media to create the next generation of middle grade classics.
Steven Chudney at The Chudney Agency brokered the deal.
International Rights
Rizzoli has acquired the Italian rights; Lora Fountain & Associates handled the deal on behalf of The Chudney Agency.