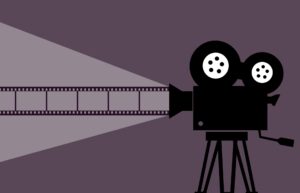 Over the past few years, I've been attending U.S. & international film markets with big-name speakers from streaming services, studios, and the indie world. Here are their top tips, distilled into a business guide for creatives who are making independent films.

CHOOSING A PROJECT
1. Think of Your Film as a Start-Up
You're in the business of filmmaking, so you have to treat it as such. Your product may be a groundbreaking movie that pushes the boundaries of cinema, but you need to consider the real-world aspects, including:
Go into the process with your eyes wide-open. Most start-ups—and indie films—never see a significant profit. But a great movie will help you build your career, impress stakeholders, and contribute something meaningful to society. Focus on that.
2. Know that Story Premise & Script Are All-Important
There is nothing new under the sun—that's a given in filmmaking. But the market is always eager for authentic stories that provide a fresh take on the human experience. If you have an amazing premise with a killer script, you're going to be noticed.
So before you tackle your indie project:
Research the market—learn what indie films perform well nationally and internationally
Talk to independent producers—ask what they'd like to see more of
Analyze festival offerings—programmers are often looking for "voice" and "risk"
Find out where indies have fallen into ruts
Pick a story that's going to stand out in the crowd (and do your homework on cultural competency)
3. Understand that Genre is a Key Element
This came up time & again in industry panels. You must a) know your film's genre; and b) know the typical audience. This is going to matter when it comes to selling, marketing, and distribution. For example:
Drama: Drama is all about emotion—bring on the tears & laughter. But because this genre is cheap to make, there's a glut of dramas in the indie world. To make your drama successful, you need to have a) a big name in your cast; or b) an unusual concept. Otherwise, it's going to get lost in the shuffle.
True Story & Adapted Material: True stories or adapted material tend to come with a) an in-built audience/fan base; b) great hooks for sales; and c) tons of pre-existing marketing materials. That's why investors and distributors love this kind of film. However, you must have all your rights in order before you tackle the script.
Action: Action is known as the #1 international genre because of the lack of dialogue. There's a reason studios keep pumping them out. But you don't necessarily need a huge budget to make one. People call Run Lola Run a thriller, but one could argue it's actually a low-budget action.
Horror: Horror is cheap to make, has a wide-appeal, and is somewhat immune to critical reception. (Even if critics hate it, your film may still do well.) Better yet, it's often distributed outside of mainstream channels. Bear in mind that there may be a glut on the market.
Thriller & Suspense: These are 2 different categories—a thriller delivers thrills and a suspense delivers an answer to a mystery—but both are ripe for low budget, high concept filmmaking. And they can appeal to a wide range of audiences. For examples, see Buried or 127 Hours.
Sci-Fi & Fantasy: These are often underrepresented in the indie market because they're expensive to make. Having said that, you may be able to get away with something that's high concept & contained (e.g. limited settings, limited cast, and a budget spent on VFX).
Comedy: Comedy can be tricky. International experts say that comedies with a lot of verbal elements and in-jokes can be hard to market outside of their communities. But physical comedy (e.g. Mr. Bean) and universal themes are always going to travel well.
Family: In a family film, you're actually creating a story for 2 audiences: kids and their caregivers. Kids like jokes, comedy, and identifiable characters & situations. Caregivers like a feeling of safety, teachable moments, and elements that keep the whole family engaged.
Animation: Make it unique—it needs to stand out to be noticed at festivals. Long-running successes often launch with a cool concept wrapped up in a short (e.g. Aardman's Nick Park and his Oscar-winning Creature Comforts).
4. Identify Your Long-Term Career Goals
During the early stages of your filmmaking career, you'll be crafting a reputation in the industry. Decision-makers will hear about your ideas and immediately try to place you in certain categories. Think of:
Martin Scorsese and the Italian American experience
Jane Campion and female-driven dramas
Kathryn Bigelow and violent action films
So when you start putting together projects, consider how you wish to be perceived at the beginning of your career. Do you want to be known for microbudget horror films? Or quirky ensemble comedies? Or Latinx action flicks? Or… fill in the blank. Most experts recommend that you build your strengths in a couple of key genres.
Look, you're a creative soul—you can make whatever you want. Just be aware that the industry is going to stick you in a category.
5. Don't Skimp on Quality
This one is a little disingenuous. The more stuff you make, the more you'll learn. Even if you're just doing shorts or music videos on an iPhone, you're creating value for yourself. Indie filmmakers always say: "Just go out and do it."
But here's the thing—to impress business stakeholders and festival committees, you need high quality samples. Great story & structure, great cinematography, great casting, great sound—all the elements must be there.
That's why many industry experts suggest that you get some experience under your belt before you tackle your passion project:
Make a few crappy projects first
Learn what to do better
Build up a team of trusted creatives
And then hit the market with a superb piece of filmmaking
6. Consider Whether You Should Be Telling this Story
This question can be tough to answer, especially if you're interested in telling diverse stories. But here's the point that panelists in the talk on cultural competency at American Film Market 2020 made—you may not be the best person for the job. Especially if you're coming from a position of privilege.
If you do have a deep and personal connection to a story that's outside of your realm of experience, then you may need a co-writer. Or a consultant that works with you on shaping the story concept, screenplay, and production direction. Have the hard conversations.

PRE-PRODUCTION PLANNING
1. Build a Crack Team
Names matter. If your filmmaking team includes a key decision-maker who has a lot of success stories & networking ties, your work is going to get noticed. So experts recommend that you think long & hard about your team composition.
If you're a first-time writer/director, seek out a well-known producer with a track record of financial success.
If you're a lesser-known producer, partner with a respected co-producer who can act as a mentor.
If your team is pretty established, attach a big industry name to a head of department (composer, DP, production designer, etc.).
The way to do this is to network. I've assembled some tips & ideas for this process in my post on Film Industry Networking – Tips for Newcomers.
Once you have your team finalized, organize a kick-off meeting. In this meeting, define each person's role and outline their responsibilities (e.g. producer #1 is responsible for budget, investor communications, etc.; producer #2 is responsible for BTS content, leading marketing strategy, etc.). Follow this up with an email where you list all the points made. It's just like a military operation—you need a clear chain of command.
2. Know about SWOT
SWOT stands for Strengths, Weaknesses, Opportunities, and Threats. It's a way of assessing your film's value. Industry experts say it's helpful to think about SWOT before you even get started. If you know your weaknesses (e.g. no talent support), you can make up for them with your strengths (e.g. targeted genre). Special thanks to Richard Baker of SilkFactoryAV for these bullet points!
Strengths & Opportunities
Unique story
Known talent
Targeted genre
Adapted material
True story
Festival credentials
Technical excellence
Zeitgeisty subject matter
Great unit photography/Electronic Press Kit (EPK)
Threats & Weaknesses
Esoteric subject matter
No talent support
Poor performances
Poor talent track record
Lots of competing films
Unfavorable landscape
Poor/problematic execution
Poor assets (e.g. unit photography)
3. Identify Your Potential Audience
Audiences can be divided into three main categories:
Primary
Secondary
Tertiary
For example, the primary audience for action films is often males in their teens & 20s. But a movie like Wonder Woman moves the primary audience into both genders. A television series like Anne with an E has two primary audiences: teenage girls and their parents. But these series also appeal to Baby Boomer audiences who crave small-town humor and comfort watching.
Take audience research with a grain of salt. Film marketers and sales agents often underestimate the cross-generational, cross-national appeal of great stories. K-dramas are loved and respected by people who are a) not Korean; and b) not young men & women. Half the world watches the Great British Baking Show. You have some leeway.
4. Conduct Comps Research
Know your competition. If you have a sense of how other indie films in your space & genre have performed, you'll have a realistic idea of how your film will be received.
Assemble a list of 5-6 comps in your genre/s
Use tools like Fandango and Box Office Mojo to source parallels
Analyze their art & marketing materials (see IMP Awards & Clio Awards as well)
Explore their release strategies (e.g. comedies/light fare in summer; dramas in autumn)
Dig deep into their financial data to understand the budget & see if they actually made money
Assess their box office performance—you can divide your examples into low, base, and high-value for budget
5. Craft a Positioning Statement
This marketing concept is borrowed from the business world. Unlike a logline or a synopsis, a positioning statement is geared toward the business world. It explains:
Why audiences should see your movie
What benefit it will deliver
How it's different from other movies
All of your strategy & messaging will stem from this positioning statement. I've borrowed a format from Amazon's initial positioning statement to give you a sense of how it might play out:
"Perfect for [primary audience] who love/want [subject matter], [title] is a [adjective] [genre] by [filmmaker/director] that [#1 benefit], [#2 benefit], and [#3 benefit]. Unlike other [genre], [title] is a [adjective] [film descriptor] that will also appeal to [secondary audience] and [tertiary audience]."
Here's an example using that formula for Get Out:
"Perfect for millennials & Gen Zers who crave an edge to their thrills, Get Out is a whip-smart horror by Jordan Peele that mixes jaw-dropping twists with social commentary. Unlike other horrors, Get Out is a groundbreaking piece of contemporary cinema that will also appeal to Gen Xers and international fans of thrillers."
6. Develop Your Pitch
Pitching is an art in-of-itself, and there are plenty of books & articles about how to do it. But here are some elements you can include to impress potential investors, sales agents, and co-producers:
Have an answer ready for "Why this film? Why now?"
Fill in the following statement: "This movie asks the question [___]"
Use a budget chart & data visualizations (e.g. market breakdowns, audiences & where to find them)—see Cinelytic for examples
Provide a sample calendar with realistic "achieve by" dates
Discuss partnerships & how the film will give back
Emphasize how your team credentials tie into the story
Evoke the mood with targeted visuals & successful comps
Make sure your team is diverse (talent & department heads)
Get a national "name" for a strong role
Be yourself
7. Plan for Behind the Scenes (BTS) Content
This is a big one! You need to be memorializing every part of the experience—from pre-production meetings to the final wrap party—through still photography and video footage. All of this content is going to be funneled into publicity & marketing. You'll also be able to use it for your own website, conference talks, classes, and more.
Document every part of the process, including:
Location scouting
Production art & storyboards
Set building
Table reads
Crew interviews
Cast interviews
That means you should:
Invest in a great stills photographer & videographer
Prepare a detailed shot list & calendar
Organize set visits with bloggers, press, local political representatives, and local exhibitors
Shoot stills on set with your cast in make-up & costume—it may be the only time you have them together
Think about what photo you want for your "hero image"—this key film image will support your positioning statement

FILM BUSINESS GUIDANCE
Tips from Finance & Investment Experts
Pick the Right Genre & Audience: See the section on genre for why this is a crucial financial decision.
Do a Deep-Dive Financial Analysis on Comps: Sometimes movies that seem successful don't break even. To find out how comps actually performed, reach out to producers who worked on the project, dig into interviews & articles, and find companies that have financial data on these films.
Set a Realistic Budget: Comps research will help you get a grasp on reasonable numbers. If you want big name talent, you'll have to pay for it. On the other hand, a famous actor in a great role may help you achieve excellent international sales. If you want a great cinematographer, you may need to skimp on locations & costumes. It's a balancing act.
Consider Budget vs. Value: The budget is how much it will cost to make & sell your film. The value of your film is related to its long-term worth in the market. You don't have to have a big budget to achieve great value for money.
Remember that Funding is About Relationships: Keep investors & financial stakeholders meaningfully engaged throughout the filmmaking process with updates, invites, conversations, and celebrations. Build these interactions into your production plan.
Ask Investors for Referrals & Advice: Everyone asks investors for money. But you may see better results if you arrange a meeting to discuss strategy, talk about what you've invested in the project, and ask for advice & referrals.
When Pitching to Investors, Don't Oversell: Before you meet them, learn why they might want to be part of your filmmaking family. Do they believe in the message? Want to get involved on the ground? Wish to support local creatives? Then talk to them about that goal. Focus on relationships, not unrealistic results.
Think Outside the Box: Film investment can come from friends & families, banks, private investors, and the like. But there are other avenues. For example, brands like Patagonia are now sponsoring films with environmental & social messaging. Research all your options.
Tips from Casting Directors
Get Your Financing in Place First: It's much easier to attract serious actors to a project that has a firm financial footing.
When Pitching to Casting Directors, Lead with Strengths: For example: "I'm an award-winning documentary maker developing a feature with an Oscar-nominated cinematographer. This high-concept thriller has 3/4s of its financing in place and a great role for a Puerto Rican lead in his 30s."
Have a Well-Known Producer on Your Team: This tells the casting director that you're not going to screw around with the cast. If you're a first-timer, partner up with a co-producer.
Ask Casting Directors About Upcoming Stars: Big name talent is going to be hard to land. But casting directors have inside knowledge on who is about to break through in the industry. Your indie film may benefit from the "halo effect" when that actor appears in other films.
Emphasize Trust Factors: Actors need to trust that your project will succeed. Assemble a great production team with a few well-known industry players. Provide excellent samples of previous work. Let the casting director know who you've worked with in the past.
Tips from Sales Agents
Build the Relationship Early: Sales agents often act as co-producers & advise on market potential for your script/story before anything gets made. When it comes to pitching, sales agents say to aim for the sweet spot of development (e.g. final drafts of the script & sample clip).
Get Ready for Hard Reality: Low budget films must a) know their audience; b) know their genre; and c) know their distributors. In general, films without a big name or festival awards vanish into thin air. So if you're developing a project without A-list talent, you need a strategic plan.
Do Your Industry Research: Don't send out a blanket email to everyone in an industry directory. Find out what people have done in the past and approach sales agents who are in your ballpark for genre & budget.
Pitch with Relevant Comps & Great Logline: Remember that your comps should reflect your creative direction AND your expected financial performance.
Invest in a High Quality Promo or Trailer: It may be the one decision point agents use to view your film. You should also provide links to previous works of the director.
Be Realistic About Pre-Sales: The actors that drive pre-sales are globally famous movie stars. Indie films without major festival awards & A-list talent probably won't see pre-sales—it's going to be equity financing.
Tips from Marketers

Know Your SWOT: SWOT stands for Strengths, Weaknesses, Opportunities, and Threats—see the SWOT section for details. Even if you can't afford to hire a marketing team, you can still find ways to leverage SWOT to shape your marketing & publicity materials.
Use Comps to Your Advantage: Analyze their marketing campaigns, find out what worked, and borrow ideas from their successful strategies. You don't have to reinvent the wheel.
Control Your Behind the Scenes (BTS) Content: At the very start of the process, set down the rules for how BTS content will be acquired and how it will be released (especially on social media). People posting crappy videos and images from a movie set can do a lot of harm. Everyone—production team, crew, and cast—should know the rules. But if you've planned properly, you'll be providing them with great, high quality promotional content throughout the experience.
Leverage Relationships: Connect early with influencers & thought-leaders who are championing content like yours. Their opinions may be more valuable to audiences than the reviews of film critics.
Don't Waste Your Trailer: There's nothing worse than a trailer that's a) not targeted toward your key audiences; or b) contains all the spoilers. If you want an example of how to do it right, check out A24's spot for Hereditary.
Choose Your Title, Poster Font & Hero Image Carefully: Long titles can be hard to remember. Images with faces that look directly at viewers command attention. Fonts can make or break a poster. The poster is going to live with you for the rest of your life. Make it count.
Think Outside the Box: Cool marketing tactics create a lot of press coverage. This might be something like a promotional event, an experiential pop-up, unique content, or a way for viewers to create User-Generated Content (UGC). If you have a film with a social message or a documentary, find ways to give back.
Tips from Distributors
Consider Your Audience: SVOD subscribers often have families and other responsibilities. Young people may want to go out to cinemas or theatrical events. Regular comedy viewers may find your film on YouTube after watching related clips. There's no "one-size-fits-all" strategy for distribution.
Create a Festival Strategy: Festival awards matter. Just the sight of laurels on your poster can provide a big kick. But you need to create a budget, calendar, and strategy for your festival submissions. They're not alike. And they're not cheap.
Netflix isn't Your Only Option: Netflix may have the widest reach, but it's also cramming its database full of Netflix original content. Your small, thoughtful film can easily be lost in the library. There are all kinds of VOD platforms out there now. For some interesting examples, see EUROVOD: Network of European Independent VoD Platforms, Revry.TV, and IndieFlix.
Think Outside the Box: You might be able to partner up with outdoor parks, museums, restaurants, drive-ins—anywhere where your film's message speaks to the audience. One indie filmmaker team had success driving their film across the country and showing it at churches.