COMEDY: 4M & 3F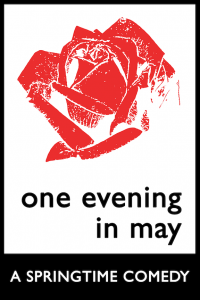 This poetic comedy follows the fortunes of the Greenwood family over the course of one magical May night.
Nick, the patriarch, is attempting to keep the crows from devouring his rare cultivar. Nora, his wife, is trying to ensure he doesn't upset the neighbors. Rose, their daughter and an army veteran, is at war with her precocious son, Will. Will is at odds with Rose's partner, Peter. Lust, lunacy and a duel or two must ensue before love can conquer all.
---
EXCERPT
ACT I, Scene 1
(May. A Saturday afternoon in a garden. There is a flowering crab apple tree, a former outhouse – now used as a tool shed – and a garden bench. There is also a small raised flowerbed enclosed in a complicated set-up of fencing and netting. NICK, dressed in overalls, is cradling an air rifle and sitting on a collapsible army chair next to the flowerbed. A crow caws offstage. NICK raises the air rifle and shoots at it. There is phfft and a thud.)
NICK
Nevermore.
(Enter NORA.)
NORA
Nick! What are you doing?
NICK
Ridding the world of terrorists.
NORA
We're going to have the police here again!
NICK
A man is perfectly entitled to purge vermin from the earth.
NORA
Not when they land in his neighbor's yard.
NICK
Benedict won't mind.
NORA
I mind!
(NORA hears something.)
NORA
That's Rose. Quick, hide the gun.
NICK
I'm not planning to shoot her.
NORA
Just get rid of it. Quickly!
(NICK hides the air gun. A crash follows.)
---