The Mechanical Mind of John Coggin: Book Launch Party 4/16/16
April 16, 2016 @ 12:30 pm

-

4:30 pm

Free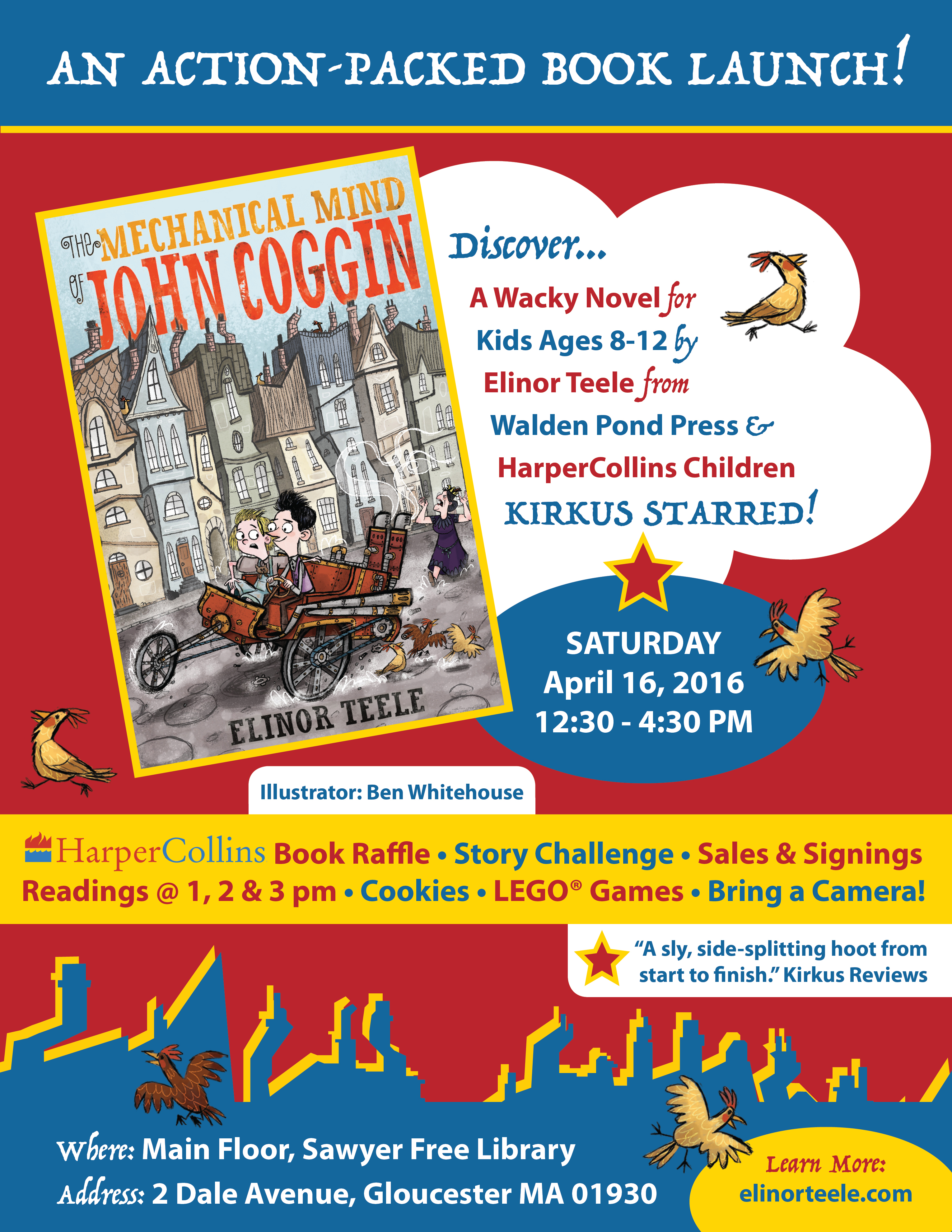 The Mechanical Mind of John Coggin, recipient of a Kirkus Star, is due to hit local bookshelves on April 12, 2016. An action-packed party on the Main Floor of the Sawyer Free Library in Gloucester, MA is being planned for Saturday, April 16, 2016 (12:30-4:30 pm). Kick off April vacation week with a free afternoon of excitement!
ACTIVITIES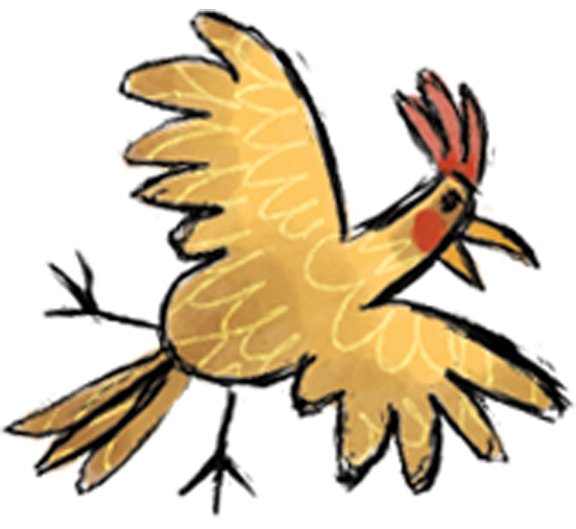 Readings, Sales & Signings
Elinor will be reading aloud from her book at 1 PM, 2 PM, and 3 PM. Hardcover books will also be available for sale from our local shop, The Bookstore of Gloucester.
Create Your Own LEGO® Invention
The universe is the limit! Construct your own dragons, internal combustion engines, or out-of-this-world inventions with LEGO. Don't forget to ask your parents to take a picture of your creation – they can email it to Elinor to feature in her news blog.
LEGO® Build a Bridge Challenge
How long can you go? How strong can you go? Team up with other kids to build LEGO bridges that are capable of supporting weights and spanning continents.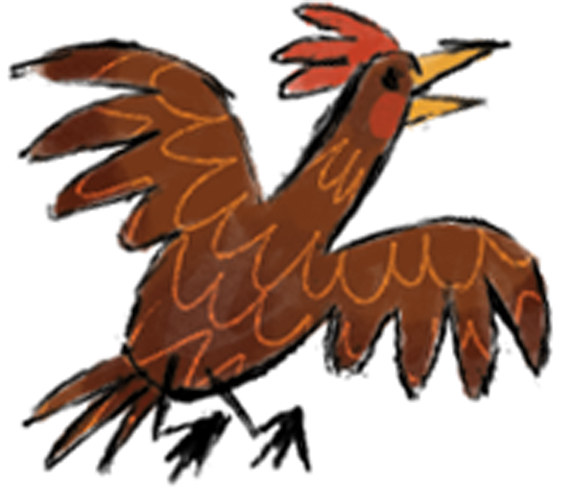 Full Steam Ahead! – Immersive Steam Engine Experience
As John Coggin discovers, steam engines may just be the coolest – and hottest – things on the planet. Watch video clips, examine a working steam engine model, and draw plans for your own steam-powered racing vehicle.
Reading Nook
The Sawyer Free Library will have a fabulous array of science books available for you (and your younger siblings) to read and browse through. A special request has been made for Peter Spier picture books.
Book Raffle
Visitors (of every age) will have the chance to win books from Walden Pond Press, a collaboration between HarperCollins and Walden Media to create the next generation of middle grade classics!
Grand Prize: 1 lucky winner receives Crisis Zero by Chris Rylander, The Vanishing Island by Barry Wolverton, Guys Read: Terrifying Tales, and Minion by John David Anderson.

Bonus Prizes: 9(!) more winners receive a copy of Crisis Zero by Chris Rylander.
Write Your Own Ending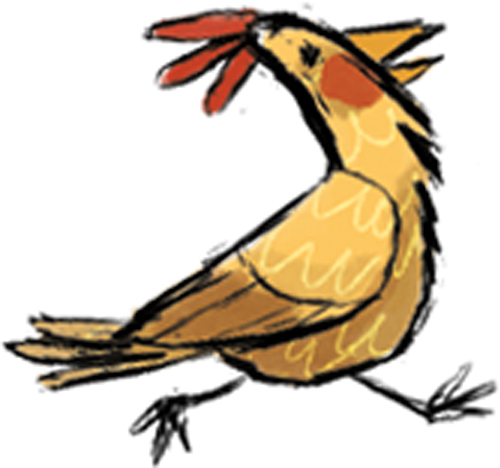 Dreaming of becoming a writer some day? After each reading, Elinor will invite listeners to write about what happens next to John Coggin and his best friend Boz. Read more about her Kid Story Showcase.