BURIAL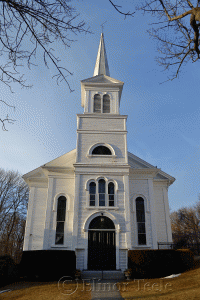 Tis a gift to be humble
in a white clapboard
kind of way
at the funeral of a father
of a friend.
LOVE CAME IN
I shut myself up with the dust
that fell in shadowed showers
in empty rooms.
DOMESTIC SUBURBAN JOY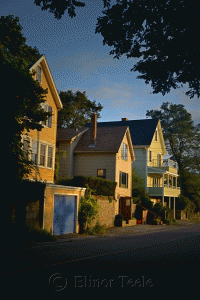 One morning in spring, I went for a walk in the air
and saw a girl with Titian hair,
a carriage,
plump boys.
DEAR HUSBAND
Plain Jane, with the curl that never stayed behind her ear,
wife of a beloved John,
who liked to tuck it back.
Gone to her maker, on a cold February morning,
when the fog rolled in cross the Mendips
and cloaked his grief from her eyes.
AESOP'S HOLIDAY
First the ears, and then the head,
popping up in quick succession
from the tall grass.
Like the radar of bats,
that sensitive he was
to the brushing swish of
slightly sticky Queen Anne's Lace.
A CARDINAL TOLD ME SO
Spring came in at my window today
and bid me walk a while
in prayer.
SKATING BY
The boy was caught
in the middle of
air.
Legs splattered,
arms lobbed,
the single finger
pointed to
God
(or whatever).
OVER
It went over
in the great snow.
The winter that
killed New England's
will to live.
MARKET BASKET
There.
So.
Says the man
bagging broccoli
at Market Basket.